With every passing year, technology keeps evolving at a rapid pace birthing new industries and job requirements with certain jobs getting obsolete or automated. This lays a huge demand to acquire new skills or upskill to remain relevant as a freelancer.
Skills sure pays the bill, right? So, what skills do you intend to develop as a freelancer, how do you plan to upskill in 2022? We've curated 10 most employable skills to have in 2022 and how you can kickstart a course on each of these skills:
1. Artificial Intelligence
Gone are the days where AI is a marginal topic, today, it has become part of our daily lives as it's becoming the go-to approach to problem solving and simplifying systems across industries and organization.
To become an AI professional, you must have a solid foundation in software design, statistics, programming, engineering, and others.
2. Mobile App Development
Almost everyone wants to make the next best mobile app. With more and more people building mobile applications and the desire to outshine the next app soaring, mobile app development has become the new hot technology business.
Mobile app download keeps increasing year-over-year, from 140.6 billion in 2016 to over 250 billion downloads in 2021 and it's estimated to grow in the coming years. Organizations are beginning to look for better ways to simplify their users experience hence the rise in experts in this niche.
3. Market Research
Companies going into businesses are looking for ways to understand their consumers and how viable their product will be in the market. Need I say much?
4. Cloud Computing
Organizations would rather access the computer power via internet or cloud than investing so much in databases, hardware, and software. Cloud computing helps organization rent instead of buy it.
5. IT/ Technical Support
IT/ Technical support is an integral part many organizations. it requires you to install and configure computer systems diagnose hardware and software faults and solve technical and application problems, either over the phone or in person.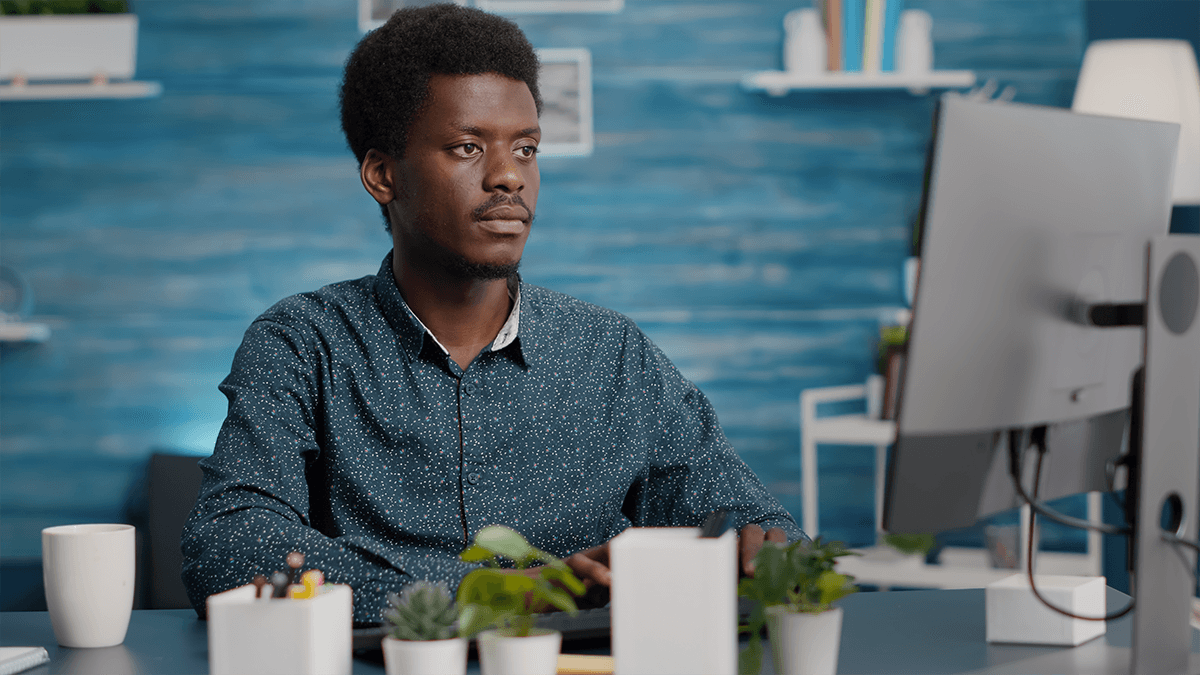 6. UI/UX Design
UI/UX are different elements of a single user experience while UX (user experience) focuses on how something works and how they interact with it, UI (user interface) on the other hand focuses on look and layout.
With the market getting saturated and businesses trying to sustain user's attention, businesses are beginning to focus on how to better make their user experience easier hence the need for a UI/UX Designer.
As a UI/UX Designer, you design products that make users lives better and convenient. To start a career in UI/UX, you need to have an in-depth knowledge of user research, information architecture and prototyping.
7. SEO/ SEM Marketing
Search Engine Optimization means improving a web page to organically increasing its visibility for different search engine while Search Engine Marketing is the paid SEO used to improve the visibility.
Quite a number of businesses are prioritizing connecting with their target customer to grow their business on various online channel as such there has been a growing demand for talent that understand SEO/SEM.
8. Digital Marketing
Businesses are looking for better ways to promote their services online aside using word-of- mouth hence the creation of digital marketing.
Digital Marketing is sure becoming an in-demand skill you need for 2022 as brands are looking for creative ways to promote their product and service online
9. Web Development
Web development is the process of building and developing a website, it is more concerned about the programming and coding that enables the website function well. Thanks to the emergence of new web technologies and Application Programming Interfaces (APIs) today web development is an in-demand skill.
10. Data Analytics
Data analytics is the act of analyzing data to discover useful information. According to Clive Humby, 'Data is the new oil'. This statement describes it all.
Brands are becoming data-driven and relying on data in their decision-making process hence you rarely see a sector be it finance, health or marketing not utilizing data analytics. It is estimated that data analytics would even grow more and become an integral part of any business that still wishes to remain in business
As a data analyst, you must be able to collect, evaluate and process data to help drive decision or solve company's problem.
With the rapid change in the workforce, skills gap might become much bigger and grow even at a faster rate hence the need to better equip yourself in order to remain relevant in your field.
At TERAWORK, we provide talent opportunities to upskill with our rich library of online courses and internship opportunities. Click here to sign up on terawork.com
Comments
comments