According to Payoneer, the desirability and prevalence of freelancing is flourishing and it's here to stay. This is due to evident developments and changes in the business world; today, many businesses are beginning to see the need to outsource jobs to freelancers and focus on their core.
Who is a Freelancer?
In today's world, a freelancer is an independent person who works on a contract basis for clients rather than working as a full-time employee. Unlike full-time hiring that takes up to 30-60 days, hiring a freelancer(s) typically takes about 24 hours. Hence, why business owners need to tap into this as it's a convenient option with just a click!
Freelancers can help your business by providing diverse services from Mobile and Software Development, Web Design and Programming, Social Media Management, Legal and Accounting services amongst others.
How can freelancing help your business as a business owner?
To grow your business, you require the best hands you can get to carry out different tasks and activities. While hiring full-time employees is necessary, you want to also save costs by having a mixed team of full-time staff and on-demand professional(s). This creates room for innovative ideas and brings in expertise at a cost-effective price.
For example, you can have a lawyer who can help with your legal issues when there's a need for it. This way you can get exceptional results with no additional onboarding cost. Well, here are 5 useful tips on how to work with freelancers; get the most out of them and increase your business productivity.
1. Clearly outline the project.
To avoid confusion, it's paramount that you provide a clear outline, the scope of the project, proper guidelines, expectations, and share the right documents/files necessary to make the freelancer's job easy.
It is important you clearly articulate your goals, discuss your expectations, job deadline, and completion date with the freelancer(s) so that there can be a uniform understanding of the job requirements. This should be well documented not a verbal discussion
2. Choose the freelancer with the right skill and style for your business.
When hiring a freelancer, ensure they're qualified and experienced in the area of expertise that you need. Check their portfolios and ensure they have a similar work style to yours. Also, you must put into consideration the budget of the project. So, choose freelancer(s) that best suit your budget.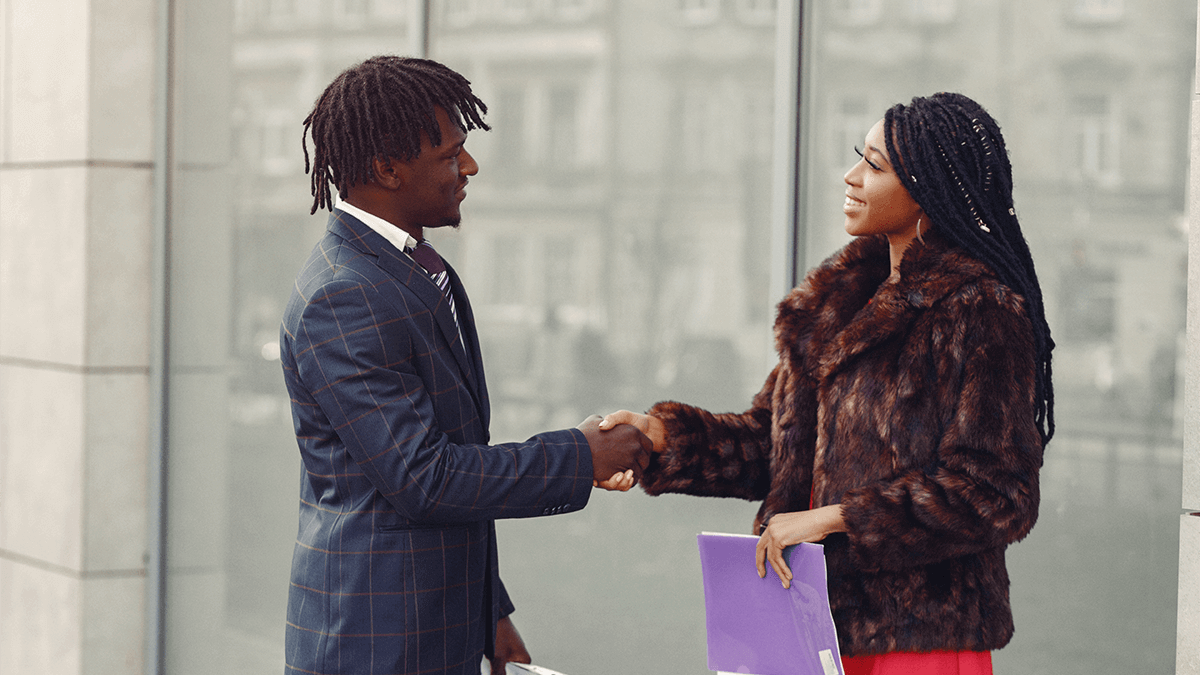 3. Encourage effective two-way communication
When you are working with freelancers, make sure you both agree on ways to communicate, and such should be effective to enable smooth feedback and timely update on need-to-knows.
However, depending on the peculiarities of a project, there might be a need for constant exchange of information with the freelancer(s). For instance, in cases where there is a new development concerning the project or when the job submitted does not meet your requirements, it is essential to share updates and feedback with the freelancer(s).
4. Don't make decisions based on price only
While pricing might be a point to look out for, available data like ratings, the number of jobs completed, reviews from the previous client(s) etc. should guide you on the best hiring decision to make.
5. Leverage on a platform with Pedigree.
To get the best out of freelancer(s), you shouldn't go all in by yourself without support to ensure you get value for your time and money. Platforms like TERAWORK, Upwork, and Fiverr, etc provide transparent and quality freelance services that guarantee quality or money back.
What's the next move?
Now that you understand how freelancers can help your business and how to work with freelancers. It's time to get started!
Contact us @ terawork.com, let's help you through the process of scaling your business with the support of vetted professional(s) in your industry.
.
Comments
comments