Introduction
The gig economy has experienced significant growth in recent years, reshaping the employment landscape and offering individuals new avenues for income generation. With the rise of digital platforms and technology-enabled work, more people are engaging in freelance, part-time, or short-term jobs. However, while the gig economy provides flexibility and opportunities, it also poses challenges, particularly concerning financial inclusion. In this article, we will explore the importance of financial inclusion for the gig economy and discuss strategies to enhance it.
Understanding the Gig Economy
The gig economy refers to a labor market characterized by short-term contracts and freelance work, often facilitated through online platforms. It encompasses a wide range of sectors, including ride-hailing, food delivery, freelance writing, graphic design, and more. Gig workers, also known as independent contractors, have the flexibility to choose when, where, and how much they work. This flexibility appeals to individuals seeking alternative work arrangements or supplementary income.
Financial Inclusion and its Significance
Financial inclusion involves providing individuals with access to affordable and convenient financial services, such as banking, savings, credit, and insurance. It aims to ensure that all members of society have the tools and resources needed to manage their finances, save for the future, and protect against risks. For gig workers, financial inclusion is crucial as it can help them overcome financial instability and unlock opportunities for economic growth.
Challenges Faced by Gig Workers
Gig workers often face unique financial challenges compared to traditional employees. Some of the common obstacles they encounter include:
Irregular income: Gig workers experience fluctuations in their earnings, making it difficult to budget and plan for the future.
Limited access to traditional banking services: Many gig workers, especially those from marginalized communities, may not have access to formal banking services due to various barriers such as documentation requirements or lack of physical branches in their area.
Inadequate safety nets: Gig workers typically lack access to employee benefits such as health insurance, retirement plans, and paid leave, leaving them vulnerable to financial shocks.
Financial literacy gaps: Managing finances and understanding complex financial products can be challenging for gig workers, leading to potential pitfalls and exploitation.
Enhancing Financial Inclusion for Gig Workers
Digital Payments and Banking: Promoting digital payment solutions and mobile banking services can improve financial access for gig workers. This allows them to receive payments directly into their accounts, access digital wallets, and perform transactions conveniently. For example, with TERAWORK, you can receive payment in dollars, pounds, and any other currency.
Microinsurance and Safety Nets: Developing affordable microinsurance products tailored to gig workers' needs can offer them protection against unforeseen events such as illness, accidents, or equipment damage. Collaborations between gig platforms and insurance providers can help make such coverage more accessible.
Financial Education and Support: Providing gig workers with financial literacy programs and resources can empower them to make informed decisions about managing their income, savings, and expenses. Educational initiatives can be delivered through mobile apps, online platforms, or partnerships with local community organizations.
Access to Credit and Savings: Expanding credit options for gig workers based on their income streams, work history, and digital footprints can enable them to access capital for business expansion or manage financial emergencies. Encouraging gig workers to save regularly through incentives and automatic savings mechanisms can foster financial resilience.
Collaboration between Stakeholders: Governments, financial institutions, gig platforms, and worker associations should collaborate to create an enabling ecosystem for gig workers. This involves developing regulations that protect workers' rights, promoting fair payment practices, and establishing mechanisms for dispute resolution.
Conclusion
Financial inclusion plays a pivotal role in ensuring the well-being and empowerment of gig workers. By addressing the unique challenges they face, we can unlock the potential of the gig economy and enable workers to thrive in a rapidly changing labor market. Become a stakeholder today in the gig economy, and start your journey either in freelancing or buying talents, visit terawork now to get started.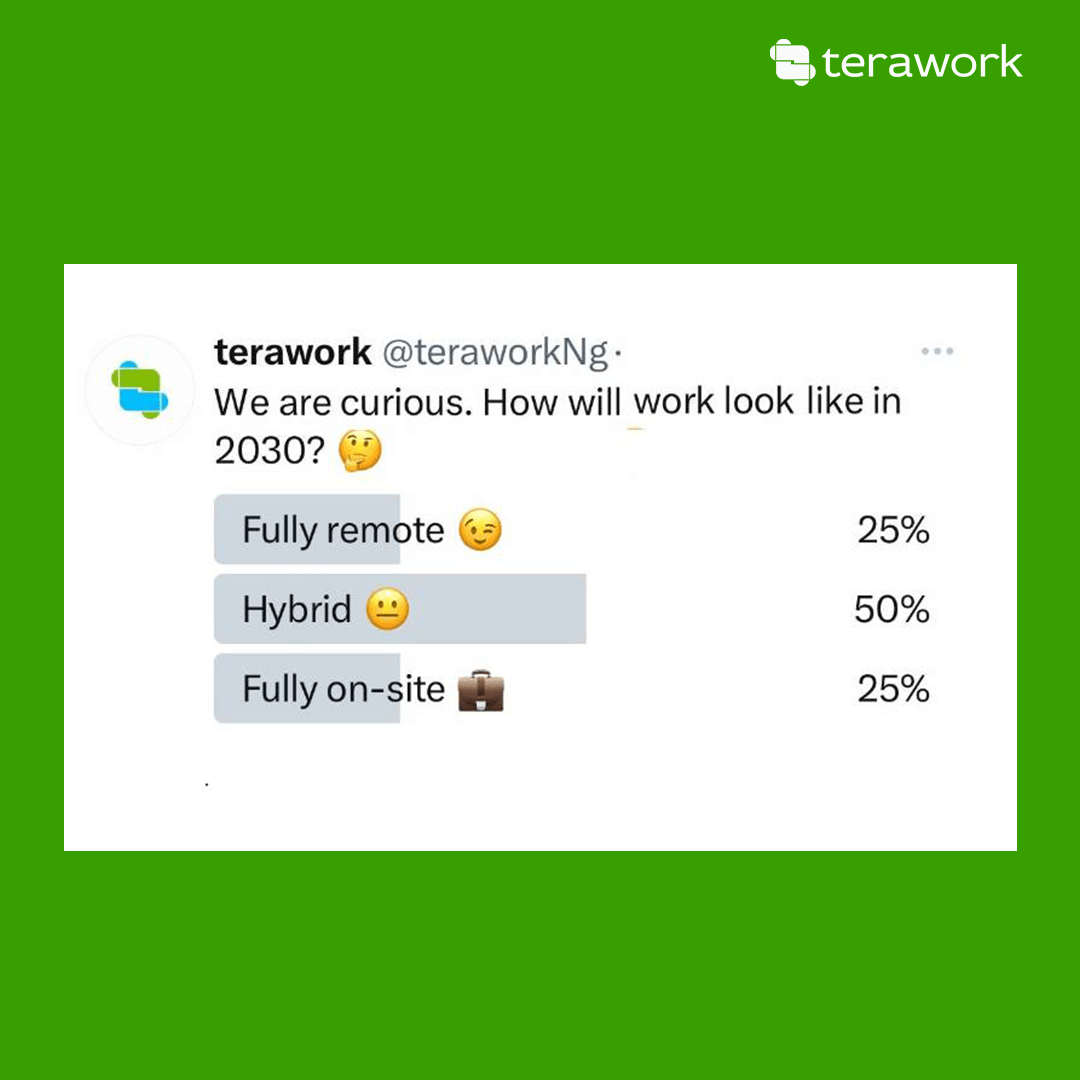 Comments
comments