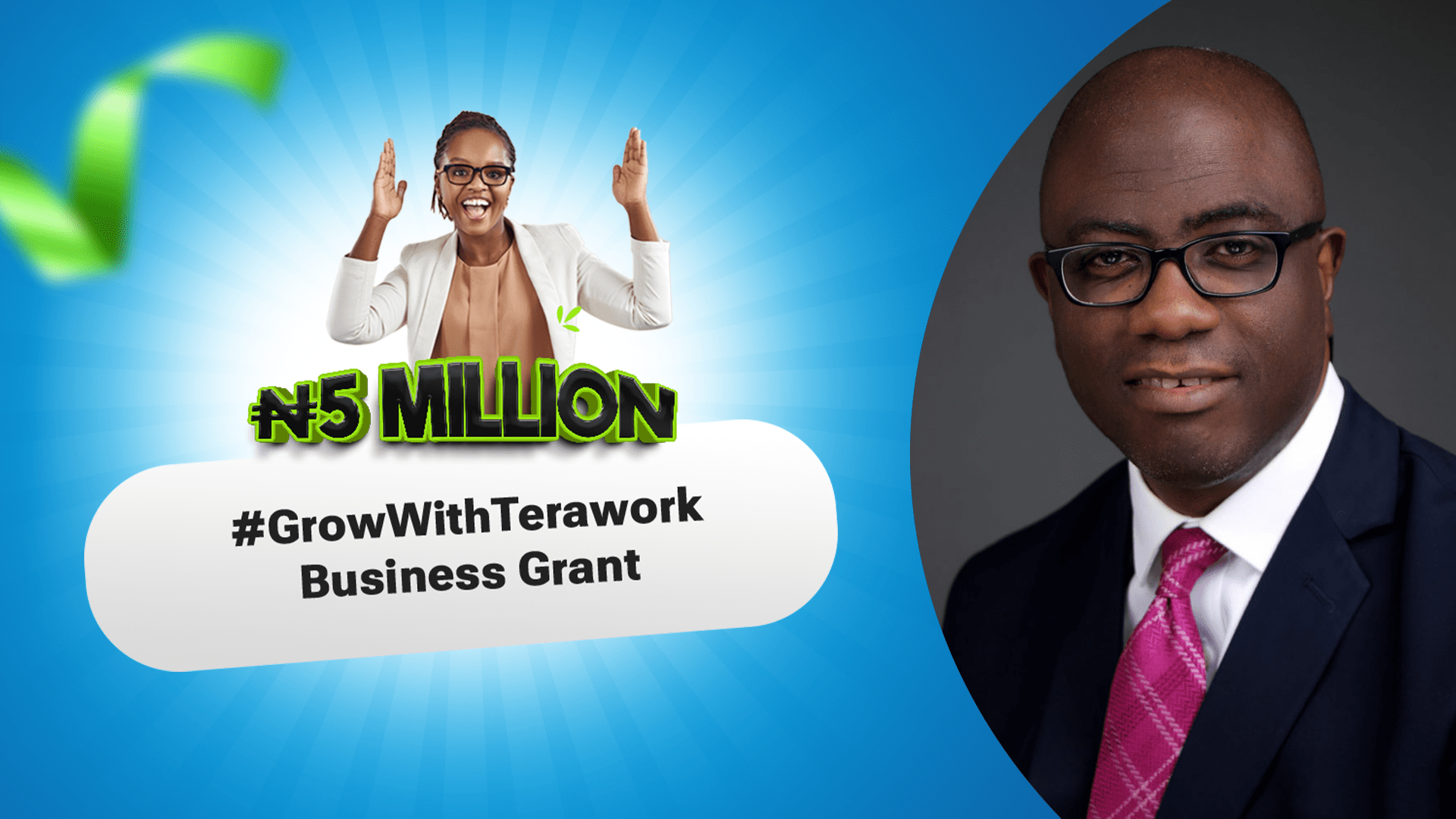 TERAWORK initiative to help small and medium-scale businesses to grow and improve operational efficiency and productivity, launched on the 23rd January 2023, was concluded just recently on Saturday, March 25th, 2023.
The '#GrowWithTerawork Business Grant' initiative awarded micro-grants running into millions of Naira in value to select small and medium enterprises operating in Nigeria aspiring for increased operational efficiency through unfettered access to a robust talent pool. Beneficiaries were given access to top freelancers at no cost to facilitate their business operations.
The primary objective of this initiative was to connect small and medium businesses with top-vetted freelancers on a wider scale, providing a more affordable alternative to hiring professionals that would deliver consistently.
The CEO of TERAWORK, Mr. Femi Taiwo, commented on how access to top talents is critical to achieving the twin growth aspirations of growth and sustainability for businesses. The opportunity reached over 1.4 million people and more than 20,000 applicants participated, but there were only 5 winners. He reiterated the need for more partners and support for the program to sponsor this initiative annually to maximize the impact on small businesses.
Mr. Yemi Fasehun, a veteran HR, served as a key consultant on the project. He was emphatic that TERAWORK's partnership with stakeholders has led to increased productivity and operational efficiency of small businesses with the '#GrowWithTerawork business grant'.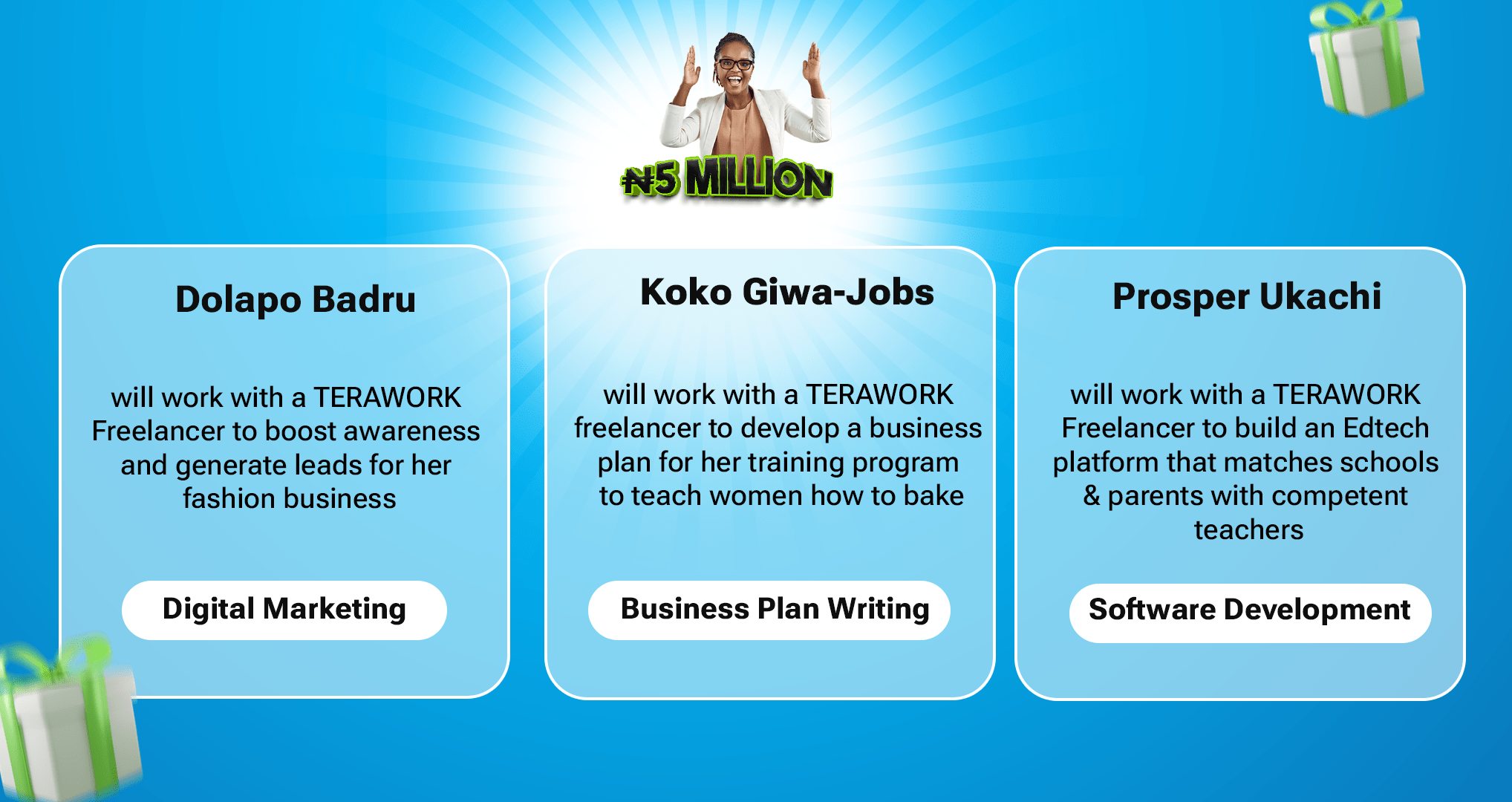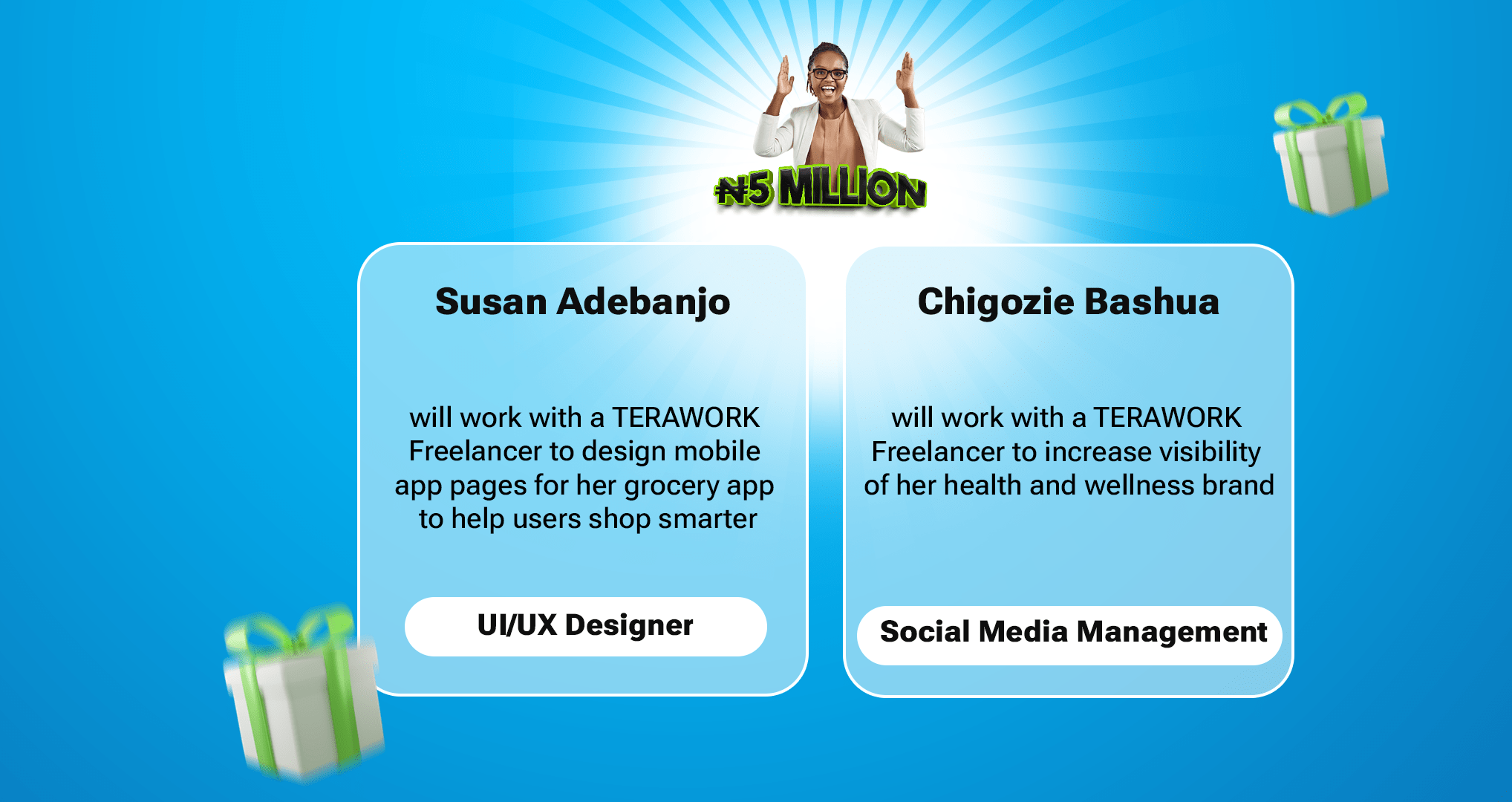 No one was more excited about the program than the select winners:
Dolapo Badru, Koko Giwa-Job, Prospa Ukachi, Susan Adebayo, and Chigoze Bashua. They expressed their joy in being selected as beneficiaries of the program and the value of having experienced freelancers join their team resulting in greater profits.
The success of the '#GrowWithTERAWORK Business Grant' indicates a massive positive influence on the economic prosperity of the nation.
Read more on Business day, Sun News Online, and Vanguard News
Comments
comments