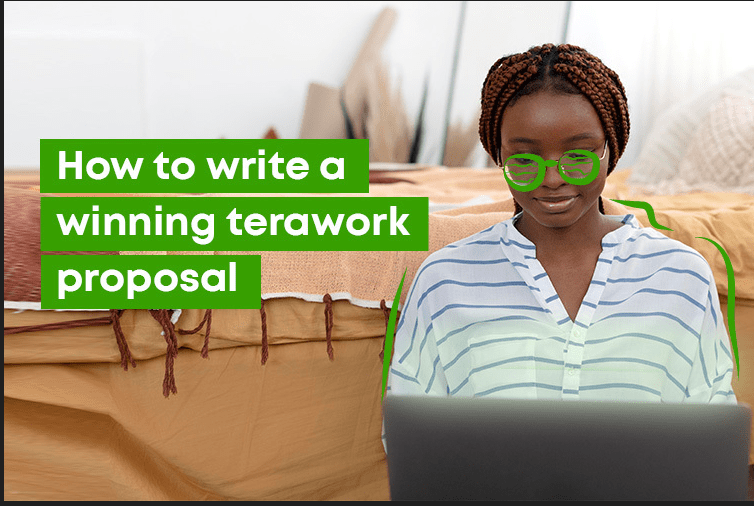 TERAWORK is a popular platform that connects freelancers with clients seeking their services. With the platform's growing popularity, it's becoming increasingly competitive for freelancers to secure jobs. One of the most important aspects of securing a job on TERAWORK is creating a winning proposal. In this article, we will discuss how to create a winning TERAWORK proposal that can help you secure the job you desire.
Start with a strong introduction
The first few lines of your proposal are crucial in grabbing the attention of the client. Make sure your introduction is professional and showcases your skills and experience. You can start by introducing yourself, highlighting your qualifications, and explaining why you are the best candidate for the job.
Understand the client's requirements
Before submitting your proposal, make sure you understand the client's requirements. Carefully read the job description and try to understand what the client is looking for. This will help you tailor your proposal to their needs, making it more appealing to them.
Customize your proposal
Customizing your proposal to the client's specific needs can make a big difference in winning the job. Make sure you address the client by their name (If displayed) and reference the job title in your proposal. Show that you have read their job description and provide examples of how you can meet their requirements.
Highlight your skills and experience
Your skills and experience are the most important things that will make your proposal stand out. Highlight your relevant skills and experience, including any certifications or awards you may have received. Showcase your previous work experience, and provide examples of projects you have completed that are similar to the job you are applying for.
Provide a clear plan of action
Clients want to know that you have a clear plan of action to complete the job successfully. Make sure to outline your plan of action, including how you plan to complete the job and what steps you will take to ensure it is completed on time and to the client's satisfaction.
Set a competitive rate
When setting your rate, it's important to be competitive but also ensure that you are fairly compensated for your work. Research the average rates for similar jobs on Upwork and set your rate accordingly. Be transparent with the client about your rate and ensure that it's within their budget.
Proofread your proposal
Before submitting your proposal, proofread it carefully for any grammatical errors or typos. Ensure that your proposal is concise, easy to read, and free of any formatting errors. A well-written proposal can make a big difference in winning the job.
In conclusion, creating a winning terawork proposal takes time and effort, but it's worth it in the end. By following these tips, you can increase your chances of winning the job and building a successful freelance career on terawork. Remember to tailor your proposal to the client's needs, highlight your skills and experience, and provide a clear plan of action to complete the job successfully. Good luck!
Comments
comments