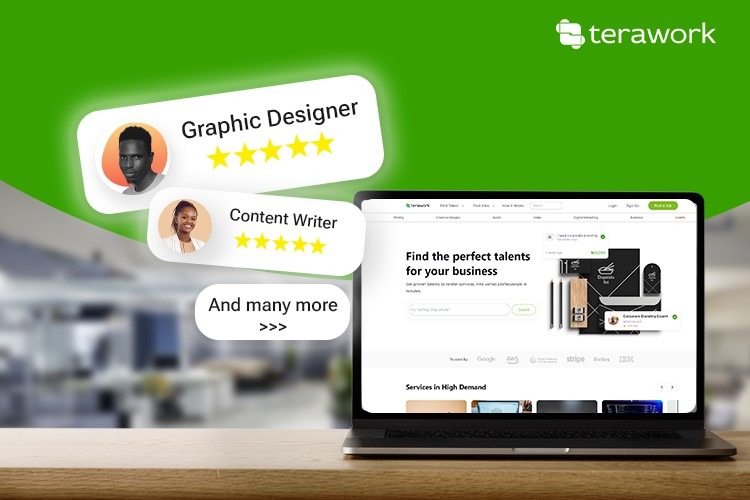 The modern workplace is rapidly transforming, and the need for innovative solutions to keep up with the pace of change is greater than ever. This is where TERAWORK comes in. TERAWORK is a disruptive, creative, and innovative platform that provides businesses with access to a global network of skilled freelancers.
TERAWORK is revolutionizing how companies find and hire the best talent. With their intuitive interface and comprehensive suite of tools, employers can quickly and easily post job postings, find and review potential candidates and manage the entire hiring process.
For freelancers, TERAWORK provides a secure and reliable way to connect with businesses and find work that matches their skills and interests. Whether you're looking for short-term projects or longer-term engagements, TERAWORK's expansive network of employers and job opportunities makes it easy to find the perfect fit.
TERAWORK is also committed to providing a safe and secure platform for both employers and freelancers. With their advanced security features and dispute resolution system, both parties can rest assured that their data is secure and their transactions are safe.
TERAWORK is more than just a platform for finding work; it's a creative, innovative, and disruptive solution for finding and connecting with the best talent. With their intuitive tools and expansive network, TERAWORK is revolutionizing the way businesses find and hire the best people for the job.
Finally, TERAWORK is passionate about creating a positive and empowering work environment. Through their commitment to promoting diversity and inclusion, they are creating a business ecosystem where everyone can find opportunities and thrive. With its innovative platform and commitment to inclusivity, TERAWORK is revolutionizing the way businesses find and hire the best talent. Whether you're an employer or a freelancer, TERAWORK is the perfect solution for finding creative and innovative solutions to your talent needs. Visit TERAWORK today to get started.
Comments
comments