Lagos, Nigeria – July 20, 2023 – Oxford University's 2023 Fairwork Cloudwork study has identified TERAWORK, Africa's leading talent marketplace, as a top performer among global digital talent/freelance platforms. Garnering a score of 5, TERAWORK's prioritization of people and commitment to fair work practices stand out.
Femi Taiwo, CEO of TERAWORK, commented on this recognition, "At TERAWORK, we aim to establish Africa as an invaluable talent reservoir for the world. We've built a talent platform that effectively integrates African talents into local businesses and global value chains. This Cloudwork score is a testament to our relentless efforts in enhancing our processes and championing fairer working conditions. It not only validates our commitment but also fuels our motivation to continue advocating for fairness and empowering African talents."
While Africa boasts an immense talent pool, maximizing access to global work opportunities and ensuring fair working conditions are key priorities. TERAWORK is making significant strides in addressing these facets by providing a reliable and equitable platform for freelancers, remote workers, talents, independent professionals, etc. to connect with businesses worldwide. This initiative is creating a real impact and paving the way for African startups.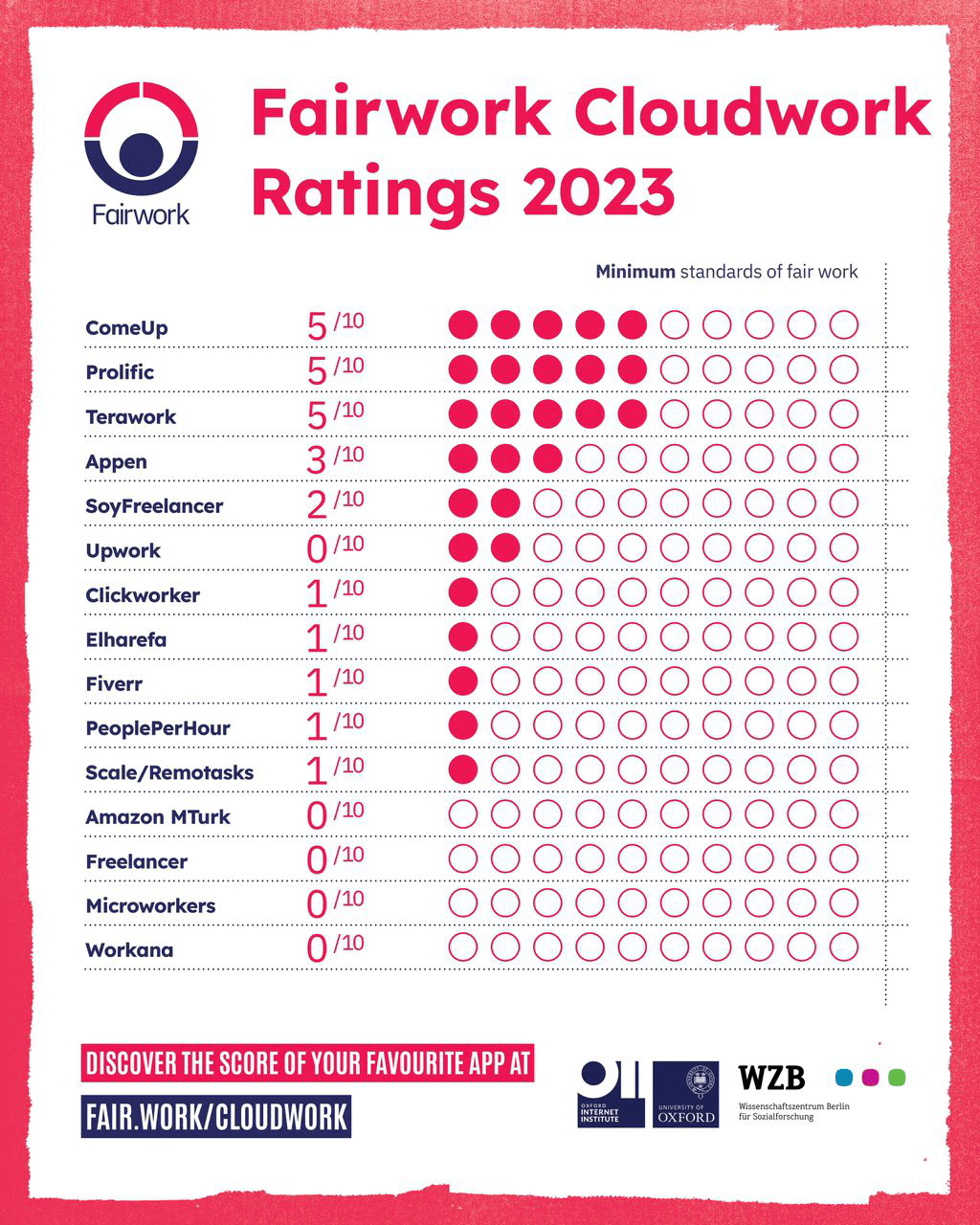 In addition to its Cloudwork rating, TERAWORK has achieved significant milestones. It has broadened its reach to more countries and is making more real impacts helping businesses thrive through sustainable talent supply. These accomplishments underline TERAWORK's growth and influence in the global digital talent marketplace.
The Fairwork Cloudwork project, carried out by Oxford University, assesses online gig platforms based on their working conditions and platform policies. TERAWORK's rank in this study underscores its unwavering commitment to creating a marketplace that values the welfare and success of freelancers and customers. Several factors contribute to this success, including robust technology, transparent feedback, secure payment mechanisms, prompt talent payouts, and proactive measures against discrimination.
For a deeper look into TERAWORK's score and to access the full report, please visit here.
About TERAWORK
Based in Lagos, Nigeria, TERAWORK is a leading talent marketplace that bridges the gap between businesses and top-notch African talent. The platform offers a variety of services, facilitating seamless connections between businesses and a diverse pool of freelancers. TERAWORK's commitment to fair work conditions, secure environments, and respectful treatment is recognized globally, as evident from its Fairwork Cloudwork score.
Comments
comments