In today's dynamic and ever-changing labor market, temporary workers play a crucial role in the Nigerian economy. As the country continues to face various challenges such as high unemployment rates, limited job opportunities, and a rapidly growing population, the utilization of temporary workers has become increasingly relevant in the Nigerian labor system.
Temporary workers, often referred to as contract or casual workers, are individuals who are employed for a specific period or project, rather than permanently. They are typically hired to meet short-term needs or to fill gaps in the workforce, providing flexibility for employers while offering employment opportunities for individuals seeking work.
TERAWORK: The best platform to get talents
Human capital agencies like TERAWORK, a premium talent management firm in Africa, with a talent pool of over 20,000 experienced and proven talents have helped many businesses, startups, and established organizations access the right talent they need for their business in varying capacities.
Benefits of employing temporary workers
One of the main advantages of employing temporary workers in Nigeria is the flexibility they provide to businesses. Many industries experience fluctuations in demand throughout the year, and temporary workers allow employers to adjust their workforce based on these fluctuations quickly. This flexibility enables companies to scale up or down their operations efficiently, saving costs and maintaining competitiveness. Additionally, temporary workers can bring fresh perspectives, skills, and specialized knowledge to an organization, enhancing overall productivity.
Temporary work also serves as a valuable entry point into the labor market for many Nigerians, particularly for young graduates and individuals with limited work experience. With the high unemployment rate in the country, temporary employment offers an opportunity for individuals to gain valuable skills, build their resumes, and establish professional networks. It allows them to earn an income while actively seeking permanent employment. Temporary work can also be a stepping stone to permanent positions within an organization if individuals prove their capabilities and dedication.
If business owners begin to leverage temporary workers, female workers would be able to go on maternity leave without fear of losing their jobs, staff could easily schedule their leave without being burdened to resume impromptu, and it could improve work conditions and culture in the business environment.
Conclusion
In conclusion, temporary workers play a significant role in the Nigerian labor system. They provide flexibility for businesses, offer employment opportunities to individuals, contribute to formalizing the labor market, and stimulate economic growth. However, it is crucial to strike a balance between the benefits and challenges associated with temporary workers to ensure the fair treatment and protection of temporary workers. By doing so, Nigeria can harness the potential of this workforce segment and create a more inclusive and sustainable labor market for all.
Subscribe to our blog to receive useful articles like this. You can also follow our pages on social media @terawork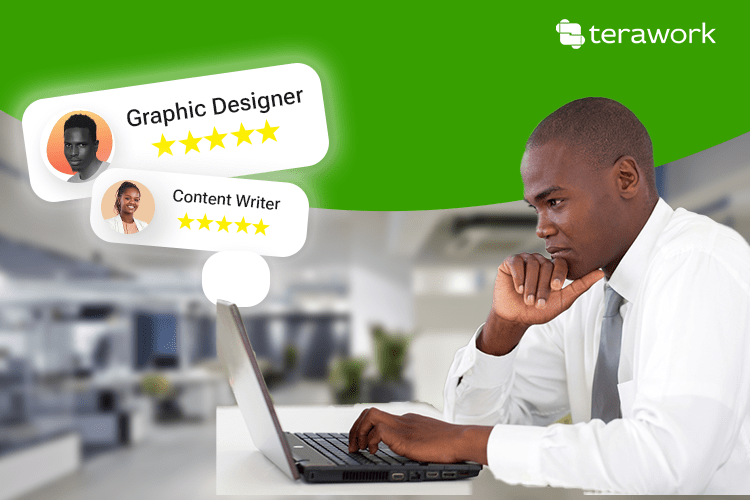 Comments
comments