A Future of Jobs Report conducted by the World Economic Forum (WEF) in the preceding year revealed that around 84% of employers are 'overseeing a significant expansion of remote work'. To this end, new collaborative tools are being installed to aid connectivity, enhance the feedback loops and activate relationships remotely. This new business focus will open up fresh access for businesses to engage fresh talents and outsource jobs task to experts living in distant hubs.
Isn't it being admitted that living locally while shopping global makes a business stronger? You get the gist!
Forging a favourable competitive business stance would require hiring top local and global brains to drive an aggressive market push. By gaining consistent access to top talents a business can boost productivity rate, drive customer satisfaction and enhance profitability. These key areas of productivity, customer satisfaction, and business profitability are an essential part of the enterprise growth mix.
In the remote work drive, access to a large pool of experts across borders is key. TERAWORK qualifies as one of the top places to recruit global top talents who deliver their jobs remotely to provide the hiring firms with the competitive edge that is most sought after in all sectors.
The truth is hiring for talent is strategic for business growth. David Ogilvy, a legendary British advertising executive, captured the advantages of hiring top talents with an exciting streak. He said, "Hire people, who are better than you are, then leave them to get on with it".
Professional freelancers need little or no supervision after receiving their task brief. The collaborative and feedback work tools that are available to businesses of all kinds have strengthened the focus on hiring people who can be trusted to deliver on assigned jobs without worries. That, of course, fits Ogilvy's admonition to "leave them (the top talent) to get on with it".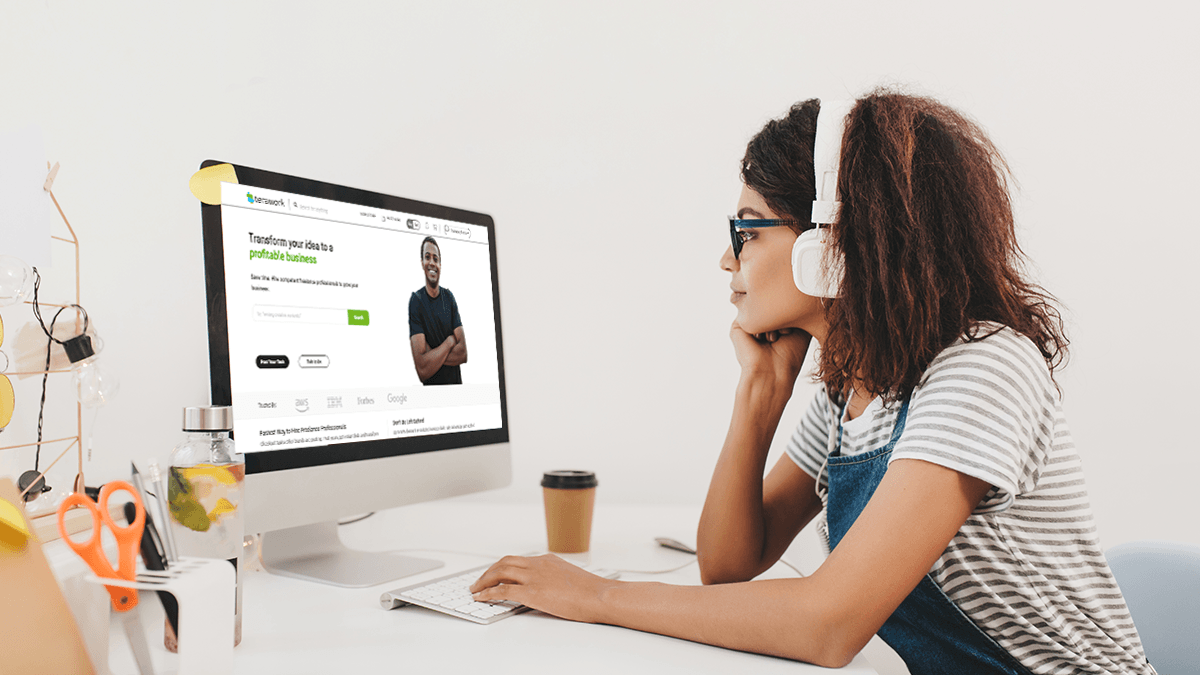 Precisely, business growth is a priority for firms aiming for post-pandemic recovery. As efforts are being intensified to make the COVID-19 vaccines available to the heavily affected economies, most firms are rethinking existing product development and hiring strategies in a bid to recover the losses to the disruptive lockdown and subsequent recessions. Coupled with the growth in remote working digital tools and the advantages of tapping into the 1.1 billion strong freelance talents around the globe, the former is more or less the reasons for a strong pivot to remote work sourcing among employees as indicated by WEF.
At a glance the advantages of outsourcing tasks remotely are impressive:
1. Encourage cost-saving
Outsourcing jobs to remote experts would save the business utility costs and irrational HR hitches that often disrupt smooth value chain operations.
2. Timely delivery of task
A large chunk of the 1.1 billion freelance experts are professional workers who cut their teeth at top firms before resigning to pitching their skills independently. To a large extent they understood the importance of meeting deadlines and paying attention to details
3. Competitiveness
Input determines output quality. Amid the raft of market competition, the heckling and jabbing could push a slumbering business firm into an inglorious decline. Hiring professional freelancers at a fraction of a full-time employee's remuneration provides a safety net for small businesses that otherwise wouldn't have been able to afford the fees demanded by full-time experts.
Comments
comments